Registration and Payment
Course date: April 25-26, 2019, 9:00 am - 5:00 pm
Registration fee:
There is an additional early-bird discount ($100) if you register by Friday, April 1, 2019.

Before April 1st: $799 for Mount Sinai Health System applicants; $899 for non-Sinai applicants.

After April 1st: $899 for Mount Sinai Health System applicants; $999 for non-Sinai applicants.
To Register:
Please complete our Registration form through REDCap: https://redcap.mountsinai.org/redcap/surveys/?s=CPEP733483

After you complete the registration form you will be prompted for payment via electronic fund transfer (Sinai applicants only) or credit card. Payment must be completed to confirm registration.
Summary:
This workshop will teach participants the nuts and bolts of obtaining and working with healthcare datasets for population health research. Participants will learn how to link datasets, develop research questions, and conduct analyses using healthcare datasets. No prior experience working with healthcare data necessary!
Where: Icahn School of Medicine at Mount Sinai, New York, NY.
When: The class will meet from 9:00 to 5:00 pm 4/25 and 4/26 with a 1-hour lunch break. Coffee and light breakfast will be provided
Course Format: A mixture of lectures, hands-on exercises and group discussion
Payment: Sinai faculty, students and staff also receive $100 discount. There is an additional $100 early-bird discount if you register by April 1st!!
Background:
With the increasing availability of large healthcare datasets and accompanying technology to process big data, the applications of administrative data for research purposes are anticipated to play an increasing role in population health research. However, because health claims data are collected for billing not for research purposes, challenges remain in using this data for research.
Objectives & Goals:
•To teach participants how to successfully obtain and use healthcare datasets for population health research.
•Using the knowledge gained by this course, have participants develop a research question
Topics Covered:
•Practical hands-on guidance on dataset availability, access and restrictions, and the IRB approval process
•Familiarity with a range of data sources including Medicare, SEER Medicare, Medicaid, state and city-level health data, international healthcare registries, and individual hospital system electronic health records (EHR)
•Applications such as linking survey to claims data and geospatial data
•A deeper understanding of methodological challenges in using administrative data
•Mastery of advanced topics including working with diagnostic and procedure codes and risk scores
•Exposure to a range of research topics including cancer, palliative care, and environmental epidemiology
Professor, Director of the Institute for Translational Epidemiology; Professor, Population Health Science and Policy
Assistant Professor, Population Health Science and Policy; Environmental Medicine and Public Health
Dr. Liu is a cancer epidemiologist whose research focuses on geospatial and disparity patterns and environmental exposures to pollutants. She has extensive experience working with NHANES, SEER, and SPARCS data.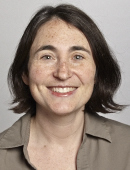 Assistant Professor, Geriatrics and Palliative Medicine
Dr. Ornstein's research focuses on older adults with serious illnesses and their families at the end of life. She has extensive experience working with HRS, NHATS, Medicare claims data, and international registries.
Associate Professor, Population Health Science and Policy
Dr. Egorova is a biostatistician with extensive experience analyzing large healthcare datasets including NHDS and SEER Medicare.
Rebecca L. Johnson, MBA, Senior Healthcare Management Consultant, Milliman
Ms. Johnson has worked as a consultant at Milliman since 2005 for hospital systems, health plans and pharmaceutical companies.
Samantha Tomicki, MPH, Senior Healthcare Data Analyst, Milliman
Ms. Tomicki has extensive experience using SAS to analyze large health claims databases.
Teaching Assistants:
Stephanie Tuminello, MPH
Wil Lieberman-Cribbin, MPH
Naomi Alpert, MS
Overall Quality of Course
Would you recommend this course to others?
Overall Quality of Faculty
My knowledge of healthcare data has increased
I plan to make changes to my research practice as a result of this course
Frequently Asked Questions
Q: What are the course materials ?
A: Electronic copies of lecture slides will be provided to attendees prior to the beginning of the course, while physical copies of handouts and relevant publications will be provided during the course.
Q: Will food be provided for this course?
A: Breakfast will be provided in the morning. Light refreshments, including coffee and tea, and snacks will be provided in the morning and afternoon. Participants will have a free hour for lunch.
Q: Do I need to bring a computer ?
A: Laptops are not required, but it is encouraged to bring a laptop.
Q: Are there discounts offered?
A: Yes, early-bird reduced pricing is in effect until April 1st, and an additional Sinai discount is available.