Registration and Payment
Beginning July 2019: Participants have the option to enroll remotely
Next Course date: Monday, January 27, 2020, 9:00am - 5:00 pm
In Person Attendance - Students have the benefit of asking questions and speaking with the experienced course faculty about their research projects
Registration fee: $500 (before December 6), $550 (after December 6)
Remote Attendance - Students will have access to audio/video of the course lectures and all course materials
Registration fee: $300 (before December 6), $350 (after December 6)
Please complete our Registration form through REDCap: https://redcap.mountsinai.org/redcap/surveys/?s=YWENEPTCXC

After you complete the registration form you will be prompted for payment via electronic fund transfer (Sinai applicants only) or credit card. Payment must be completed to confirm registration.
Summary:
This workshop will provide participants with an understanding of the theoretical foundation and practical skills necessary to apply qualitative methods for population health research.
Where: Icahn School of Medicine at Mount Sinai, New York, NY.
When: The class will meet from 9:00 to 5:00 pm with a 1-hour lunch break. Coffee and light breakfast will be provided
Payment: $550 for all Sinai faculty, students and staff. There is an additional $50 early-bird discount if you register by December 9!
No previous knowledge of qualitative research is needed!
All participants welcome, including
Public health professionals
Graduate students
Clinicians and translational researchers
Learning Objectives:
Participants in this workshop can expect to gain:
The knowledge needed to design a qualitative study using examples from the team's prior work
Familiarity with theoretical frameworks and different types of qualitative methods used in population health research
Practical hands-on guidance on qualitative data collection (e.g. designing interview guides, interviewing and focus group facilitation techniques), and analysis
A deeper understanding of methodological challenges in conducting qualitative studies and evaluating qualitative data
Examples of software programs used in qualitative data analysis
Approaches to summarizing, presenting, and publishing qualitative research
Exposure to a range of topics including cancer outcomes, mental health research, and quality improvement in health care delivery.
Professor, Director of the Institute for Translational Epidemiology; Professor, Population Health Science and Policy
Assistant Professor, Department of Urology and Oncological Science
Her research focuses on evaluating patient unmet needs, experience, and patient-centered reported outcomes following cancer diagnosis. She has extensive experience conducting qualitative research in bladder, prostate, and colorectal cancer patients.
Associate Professor in the Department of Population Health
Dr. Schwartz is trained as a clinical psychologist and behavioral epidemiologist whose research focuses on the intersection between mental health and physical health outcomes.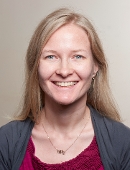 Assistant Professor, Department of Population Health Science & Policy
Dr. Gorbenko is a medical sociologist with expertise in qualitative and mixed-methods research. Her research identifies gaps between health care provider, patient, and caregiver experiences to design person-centered interventions.
Teaching Assistants:
Christina Gillezeau, MPH
Wil Lieberman-Cribbin, MPH
Adriana Eugene
Overall quality of the course
Overall quality of the faculty
Would you recommend this course to others?
My knowledge of qualitative research methods has increased
Frequently Asked Questions
Q: What are the course materials ?
A: Electronic copies of lecture slides will be provided to attendees prior to the beginning of the course, while physical copies of handouts and relevant publications will be provided during the course.
Q: Will food be provided for this course?
A: Breakfast will be provided in the morning. Light refreshments, including coffee and tea, and snacks will be provided in the morning and afternoon.
Q: Do I need to bring a computer ?
A: Laptops are not required, but it is encouraged to bring a laptop.
Q: Can I attend remotely?
A: Yes, students can register remotely and this registration options includes access to all course materials
Q: Are there discounts offered?
A: Yes, early-bird reduced pricing is in effect until December 9, and potential group discounts are available. Students can also register for remote attendance at a reduced rate.